Our Clean Energy Workforce is Driving Net-Zero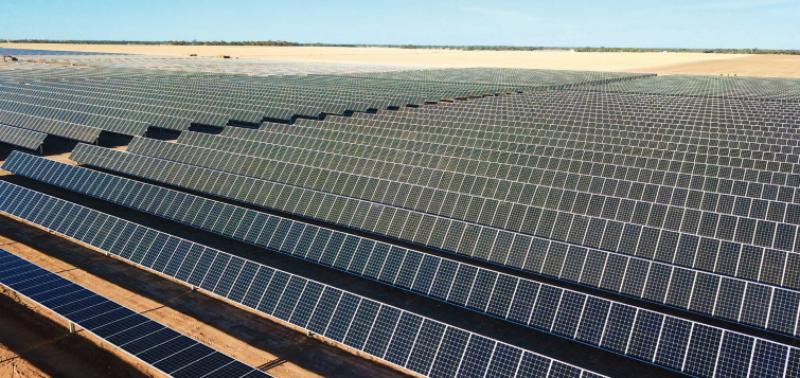 Australia is on its way to be a renewable energy super power, and Victoria is leading the way.
Our plan to achieve net zero by 2045 need a skilled workforce. The Victorian government has just released a 10-year clean energy plan to create the training and skills opportunities for workers, businesses, and industry.
If You Want to be A Clean Energy Worker
For a new generation of clean energy workers and experienced works moving into this industry, you will find trainings you need here in Victoria. The Victorian government will also work with TAFEs and industry to develop fit-for-purpose accredited trainings that meet the needs of Victoria's emerging renewable energy sector.
The Victorian Government has established a $50 million TAFE Clean Energy Fund to train workers with critical skills that we need as we bring back the SEC. The Asia-Pacific Renewable Energy Training Centre (stage 2) at Federation TAFE in Ballarat will receive $6 million of the fund; The Clean Energy Centre in Morwell's TAFE Gippsland will receive $5 million; and Soth West TAFE's Building Innovation and Design Centre in Warrnambool will share $5 million of the fund.
Victoria's transition to a clean economy is expected to create 10,000 jobs each year in next 10 years, and transform more than 500,000 existing jobs through new skill trainings, such as solar technicians, energy auditors and environmental certification experts, in key sectors like manufacturing, engineering, electricity and construction etc. Before 2035, the energy workforce will have 59,000 new jobs and 6,000 new apprentices.
The SEC is on Its Way
The Victorian government is also bringing back the State Electricity Commission (SEC) to help create these jobs, in addition of an initial $1 billion in new renewable energy and storage projects. The SEC will help to deliver 4.5 gigawatts of renewable energy by 2035. That is the equivalent replacement capacity of Loy Yang A Power Station.
The SEC Centre of Training Excellence will be created with a $12 million funding, along with the $10 million investment in the Hydrogen Energy Worker Training Centre and the $6 million Wind Worker Training Centre, they will make sure our renewable energy workers are job ready.
The first project as part of the SEC's pioneer investment will be announced in the second half of 2023.
The Clean Economy Workforce Development Strategy 2023-2033 provides a planning and investment framework to support the workforce and create training pathways to meet the industry's growing demand. You can find it by clicking this link:
https://djsir.vic.gov.au/what-we-do/training,-skills-and-higher-education
This is a landmark opportunity for everyone in Victoria. Our actions position our state as a world leader in climate action. We now have a clear sight of foundations that support our workforce through the clean energy transition.