Housing is Our Absolute Focus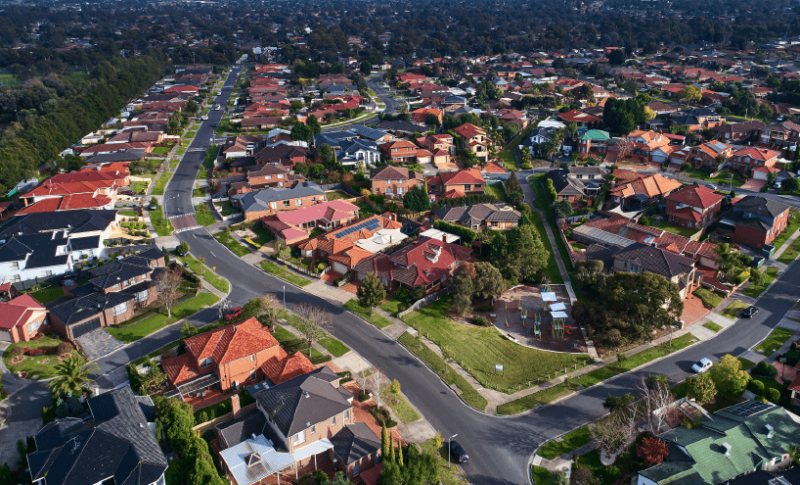 Housing is our priority. To the Victorian government, housing has the utmost importance. The Housing Statement, which details the biggest housing reform in decades, was released on 20 September. It aims to boost housing supply and affordability in Victoria. The Housing Statement continues the focus of precinct planning in the growth areas of Melbourne, but contains a renewed focus on established Melbourne.
The Housing Statement has an ambition to build up to 80,000 new homes in the next decade. By 2051, the number will increase to 2.2 million. At the same time, Victoria's population is anticipated to grow to 10.3M, with 8M in Melbourne and 2.3M in regional Victoria.
Here are a few key planning reforms and actions outlined in Victoria's Housing Statement:
1. Focus on 10 Activity Centres– introduce clear planning controls to deliver an additional 60,000 homes around an initial 10 activity centres across Melbourne: Broadmeadows, Camberwell Junction, Chadstone, Epping, Frankston, Moorabbin, Niddrie (Keilor Road), North Essendon, Preston (High Street) and Ringwood
2. Clearing the Council Permit Backlog –A dedicated team will resolve issues delaying local council decision-making – to avoid projects ending up in VCAT. The goal is to clear the backlog of 1,400 housing permit applications that have been stuck with councils for more than six months.
3. Update the Law to Remove Red Tapes– The legislation reform will implement Red Tape Commissioner recommendations, as well as other reforms like giving VCAT the power to dismiss matters without a prospect of success and imposing time limits on submissions, save time and make homes built faster.
4. Expanding Development Facilitation Program – Expanding Victoria's Development Facilitation Program, which will speed up the approval process from 1 or 2 years to about 4 months.
This will streamline the planning process for medium to high-density residential developments that meet the set criteria: construction costs worth at least $50 million in Melbourne or $15 million in regional Victoria to deliver at least 10% affordable housing.
This will include new build-to-rent projects. If a developer does not want to include a portion of affordable housing but still wants to benefit from the faster approval process, they must gift at least 3% of their build's total value to the Victorian government agency, Homes Victoria, which will then be spent on social housing. Once a project is approved by the development facilitation program, it will keep rolling and third parties will be unable to appeal against the decision.
5. Streamlined Assessment for Granny Flats and New Single Dwellings– Dwelling garden units won't require a planning permit if they are less than 60 square metres. Single dwellings on lots bigger than 300 square metres, and not covered by an overlay, will no longer require a planning permit. If the lot is smaller than 300 square metres and has no overlay, it can be ticked off by a council planner within 10 days. (Building permits are not exempt.)
6. Unlock Government Land to Build Homes – unlock and rezone surplus government land to deliver around 9,000 homes across 45 sites in both metropolitan Melbourne and regional Victoria. The government will set a target of at least 10% of affordable homes to be built across these sites.
7. Long Term Planning Reforms – Victoria needs a modern and fit-for-purpose planning system, this should involve updating Plan Melbourne and reviewing and rewriting the Planning and Environment Act 1987. The State government will review, establish and clarify timeframes for decisions, as well as looking at the roles and responsibilities in the planning system, including local councils, the Minister for Planning, the Victorian Planning Authority and the Department of Transport and Planning.
This is an important reform for an important matter. There are many more policies and actions in the Housing Statement. Check out them all by clicking the links below:
Victoria's Housing Statement
https://www.vic.gov.au/housing-statement
Premier's Media Release on 21 September 2023