New Primary Schools in Wollert – Land Acquired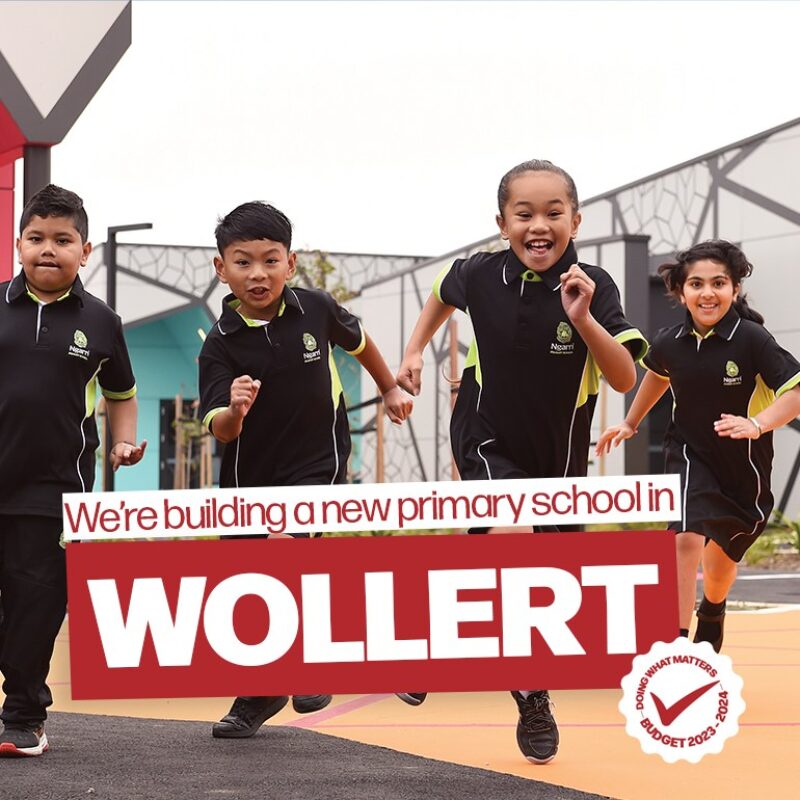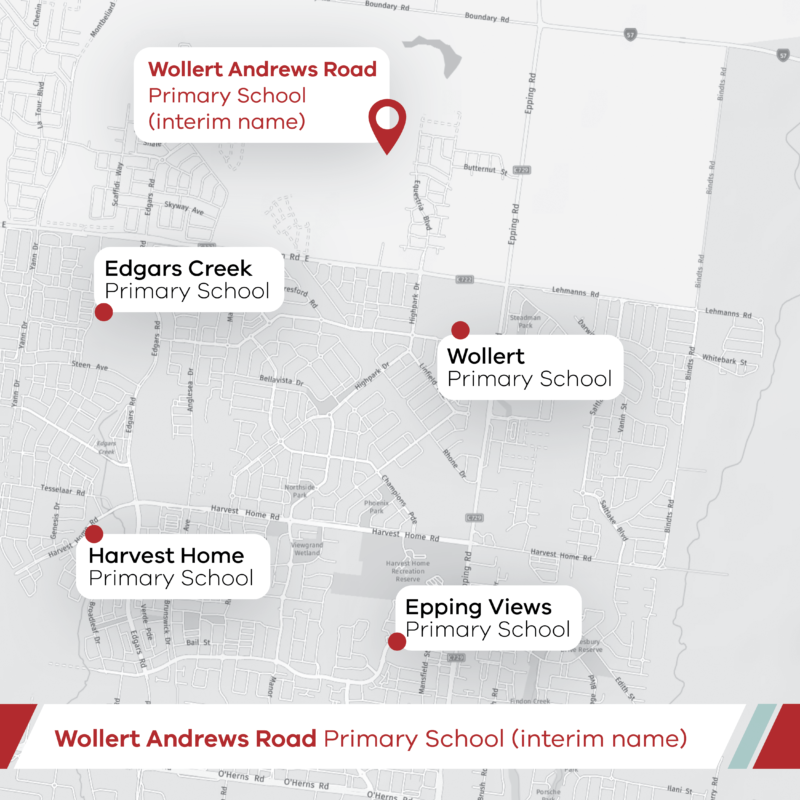 Breaking news! We are building TWO new primary schools in Wollert.
The Thomastown electorate is a fast-growing area, and our new families in Wollert need more primary schools. We are building not one, but two new primary schools for Wollert, and we are making progress.
The Wollert Central Primary School (interim name) is planned to open in 2025, with places for up to 525 students. (Picture on the left)
The Wollert Andrews Road primary school (interim name) at the planning stage with the land already acquired for future construction. (Picture above)
The Minister for Education Natalie Hutchins has announced that land has been purchased for the delivery of Wollert Andrews Road Primary School.
The Victorian Government is building 100 new schools by 2026, with 84 new schools already open or funded, and 12 set to open in 2024. A further $26 million has also been invested to facilitate planning and construction of the remaining schools to open by 2026.
Read more in the Minister's media release:
https://www.premier.vic.gov.au/land-acquired-new-schools-melbournes-north